The challenge to create a world in which every child has a 24/7 Dad is underscored by a new report entitled, "The State of the World's Fathers." Recently released by MenCare, a global fatherhood campaign, this unique report provides insight into the challenges we face across the globe to encouraging father involvement.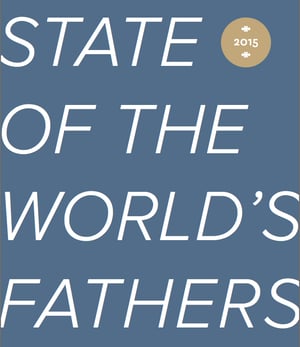 As the report points out, 80% of the world's men will become fathers. We must do everything we can to ensure as many of these fathers as possible are responsibly involved in the lives of their children. With that backdrop, this report:

"...brings together key international research findings along with program and policy examples related to men's participation in caregiving; in sexual and reproductive health and rights; in maternal, newborn, and child health; in violence and violence prevention; and in child development."
Here are the major findings and six recommendations for increasing father involvement across the globe. I encourage you to download the executive summary and full report to better understand these findings and recommendations. If you work with fathers from countries outside the U.S., you will find this report especially helpful.
Read the remainder of this article - National Fatherhood Initiative.